he Slope is a 75m long, purpose built ski deck in the heart of Fourways. It rises over 20m high and is covered in the latest high speed tubing surface in solid primary blue. The result guarantees the rider a unique adrenalin experience.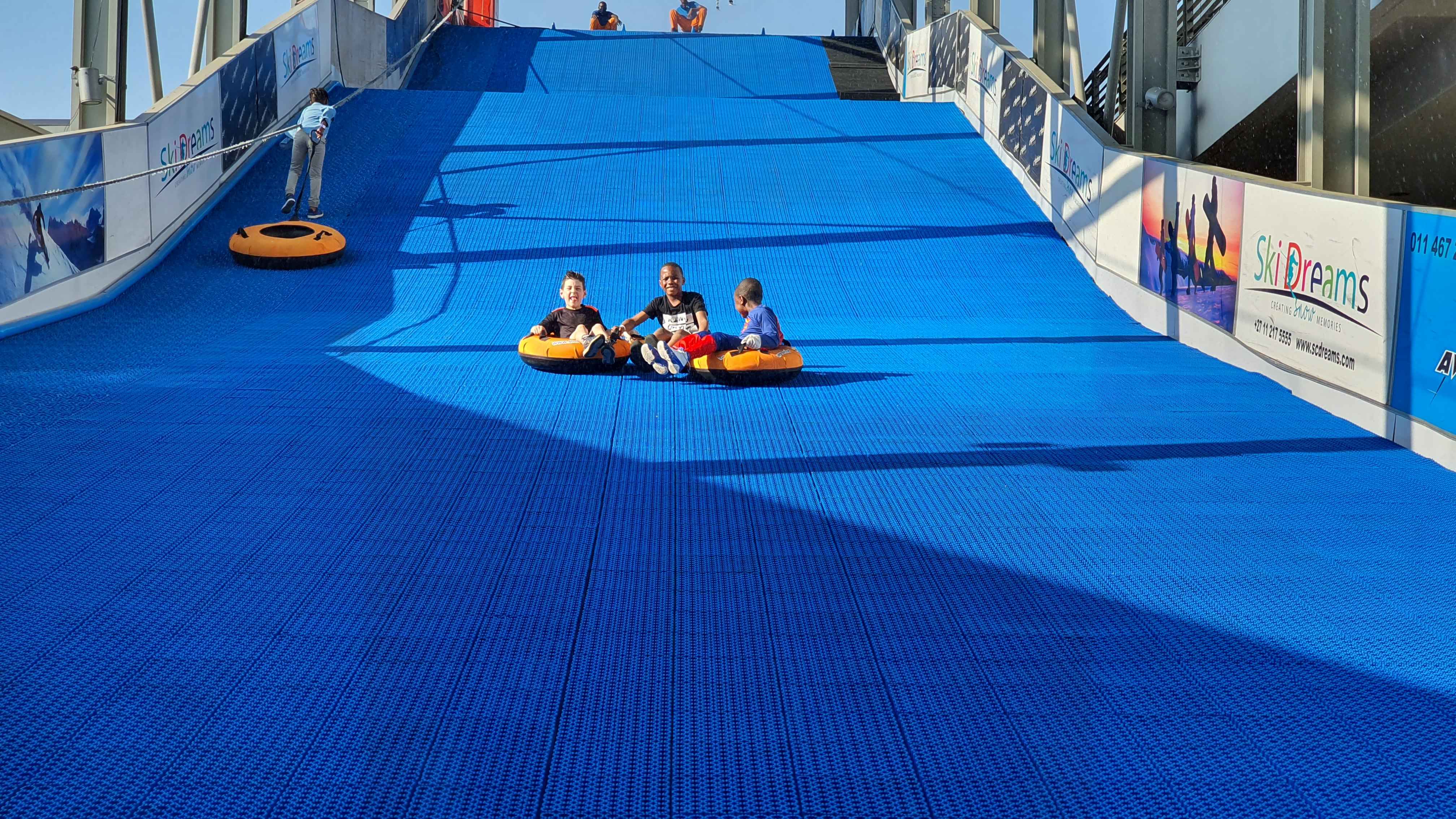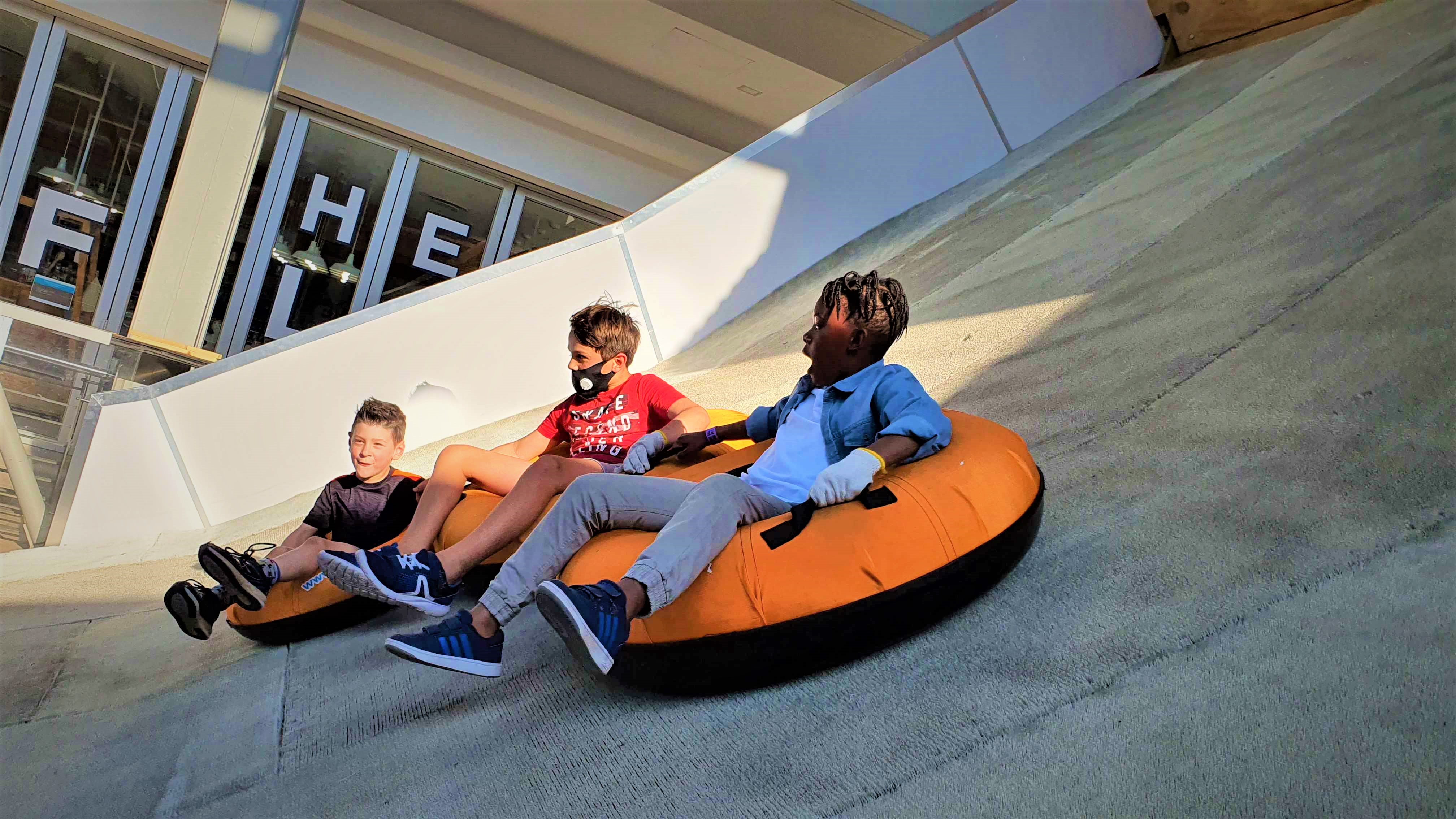 To top things off we have installed a 6m high, 45 degree inclined quarter pipe at the base of the ride. We had to stop you somehow, so we used our imagination and added another element to an already awesome experience.
Your first glimpse of this massive blue mountain may be a little intimidating, which is why we have a halfway starting point just to get you accustomed to the experience.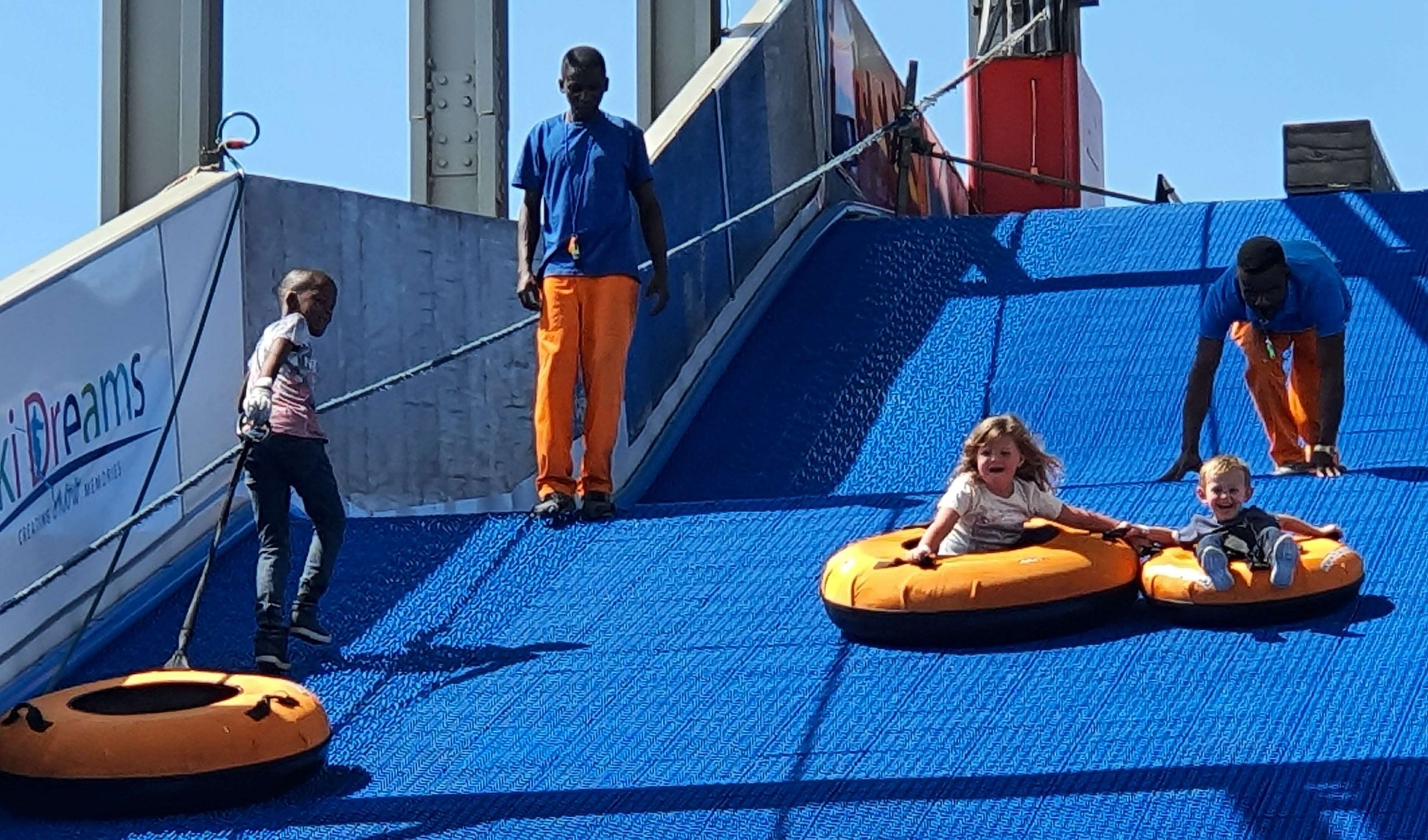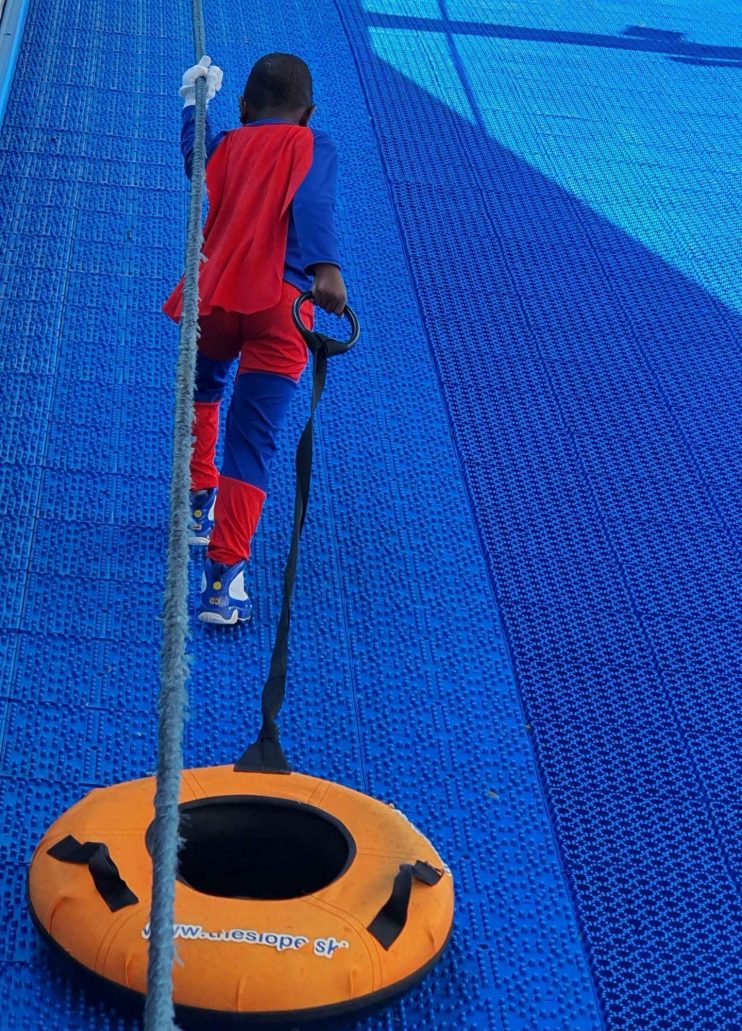 A rope winch mechanism has been installed to assist with your accent to the summit. Tubes are fitted with handy handles allowing them to be dragged along behind you on the low friction surface. We suggest the use of a single glove on your left hand to reduce the fatigue of holding onto the rope. You may bring one along or buy from us.
Our Rock Star staff are also on stand-by to help little people get their tubes to the top. One of the perks of being a little person.
Two sizes of tube are available to cater for different body weights.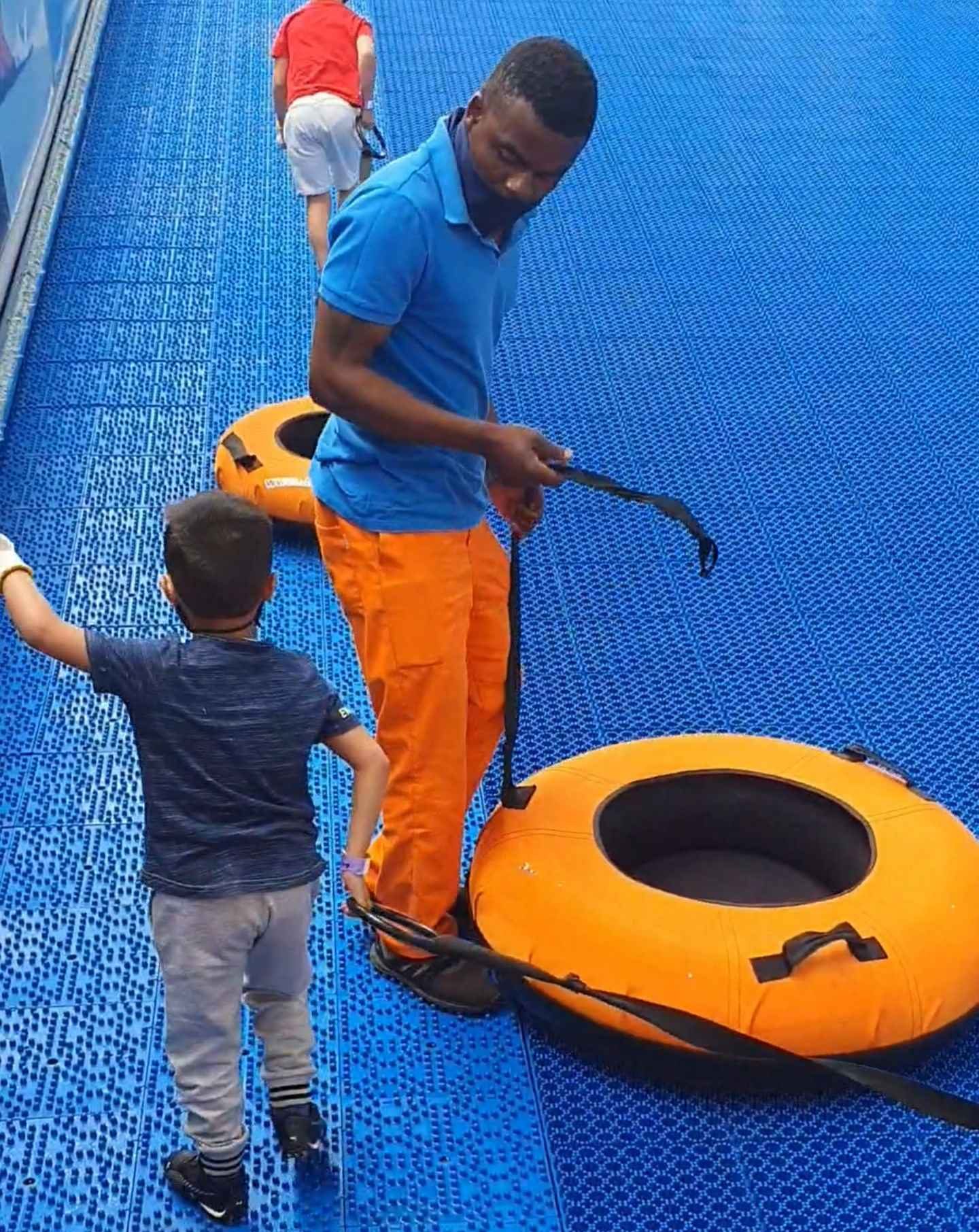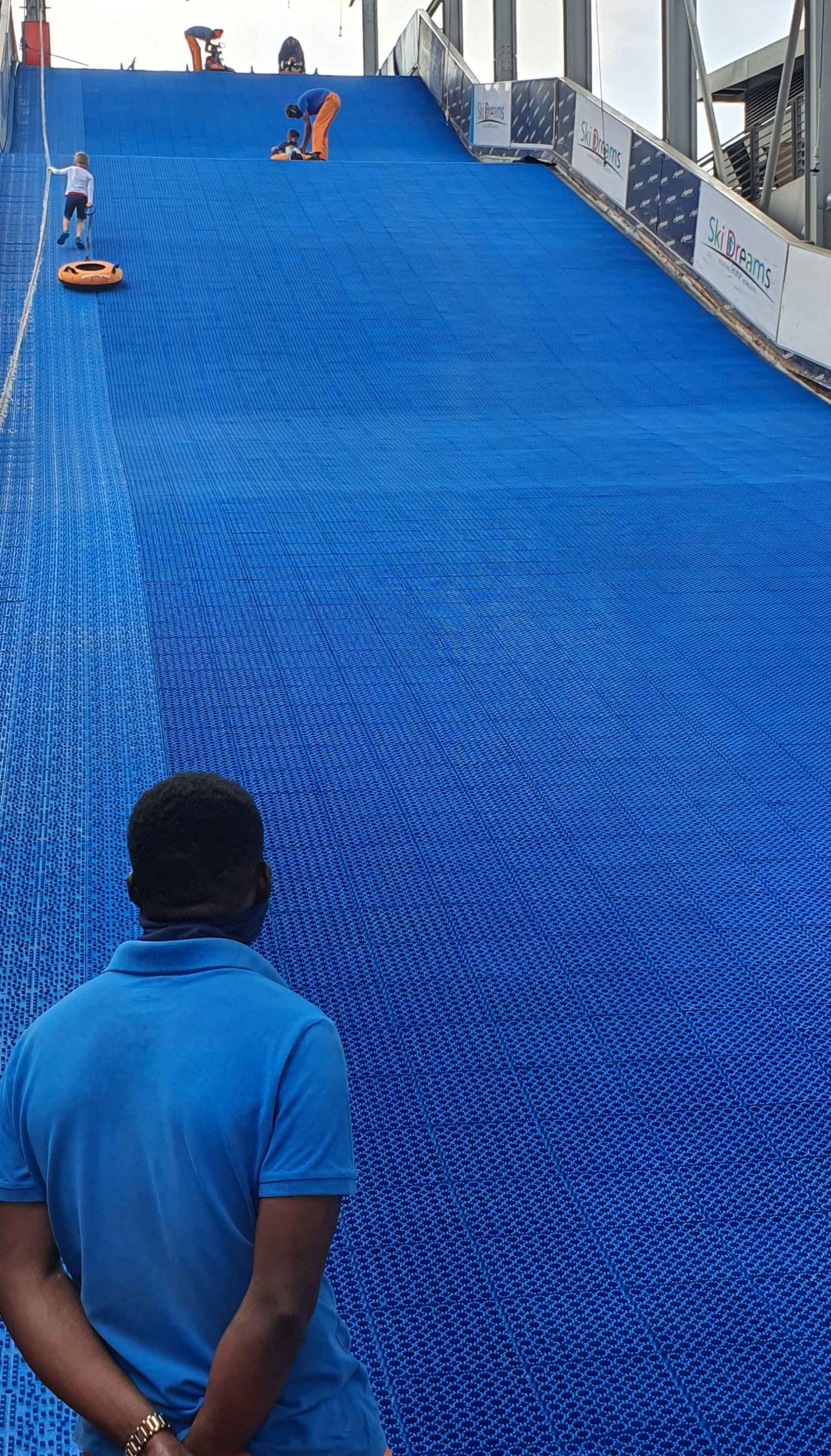 The Slope marshals keep a watchful eye on the action to ensure that tubers avoid collisions as well as ensuring that everyone gets their fair share of fun.
Shop 1, Mezzanine Level, (You can't miss the 20m high Slope!)
Cedar Square Shopping Center, Cedar Rd, Fourways, Gauteng